Optimistic Geometry creates replica cosplay weapons that actually "work". Not in the sense that they fire lasers, but that they're able to mechanically slide, recoil, light up and fold, just like D.Va and Commander Shepard's do.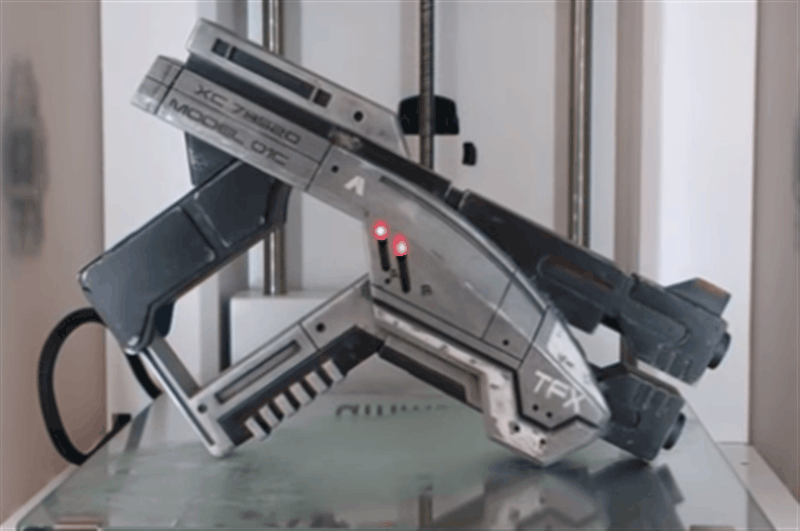 Here's his Mass Effect sidearm:
And here's a recoiling, light-up Overwatch pistol:
You can see more of Optimistic's work at his Facebook page.